Our journey began in 2021…
We caused a seismic shift in the way learning is perceived and consumed in Africa.

We built a fully-virtual platform where Africans, regardless of who they are can access global standard learning resources.
---
Where we are headed
Like the name suggests, AltSchool Africa offers a more effective "alternative" to traditional academic institutions, in that it explores and offers practical & functional learning with the aid of modern technology.

We believe that learning elevates and success spreads. This is why we have strategically designed our programs and courses to propel our learners toward success in their chosen careers. This way, they become a source of inspiration in their respective communities while also contributing to socio-economic development.

By the year 2030, we hope to have armed ten million Africans with profitable skills that will shape their own futures and the growth of the African continent.
"To educate the next billion Africans, we need to go beyond the four walls of the classroom and harness the vast potential of the Internet.

We truly believe that with the right learning tools, guidance, and support, you can reach your true potential."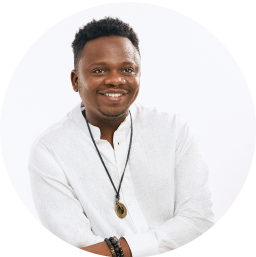 Adewale Yusuf
Founder & CEO
WHY ALTSCHOOL
Reimagining the African Dream
AltSchool Africa is where dreams come to life. We truly believe there is no limit to what we can be and we exist to help people reach their full potential. With our carefully crafted learning courses and diploma programs we will meet you where you are, and take you to where you want to be in your career.
Learn anywhere
Learn in your own space, at your own pace. Make the world your classroom. Choose where you want to learn, we're here for you every step of the way!
Learning is fun
Say goodbye to outdated curriculums, bulky lecture notes, and boring lectures. We've built a whole new world of interactive, relatable learning that stimulates your mind, encourages critical thinking, and fuels your passion for knowledge
Learning is Communal
We ensure learners are working together, sharing knowledge, and collaborating to enhance their understanding. You are not alone with your learning journey.
Learn from the best
Our instructors are carefully selected to give you the best learning outcome. They are the best on the subject matter and poised to give you the learning you deserve.
Learn the profitable way
AltSchool Africa helps you learn the skills you need to build the career you want. Whether you're exploring a career path, embracing a new challenge, or acquiring new skills for your career, we will help you to achieve the desired results.
What are you Learning today?
We offer various courses that will equip you with the knowledge and skills you need to start, switch, or boost your career. We have also made the learning process super easy. Take advantage of our live classes, functional curriculums, expert tutors and peer-to-peer training sessions. Learn from the best, anywhere you are.
Ready to begin your career journey?
The Team
The AltSchool Team shares a common trait: audacity. We are a collective of daring pioneers who fearlessly challenge the status quo. We constantly push boundaries, defy limits, and pursue extraordinary achievements. Our team represents a vibrant blend of diverse talents and backgrounds, collaborating harmoniously to innovate and impact the world.
---
Join Us